Automated policy analysis instead of "just policy alerts"
The modern world is witnessing a significant shift in the way we live and work, and Artificial Intelligence (AI) is playing a crucial role in shaping this transformation. The emergence of sophisticated AI models like ChatGPT has brought about a revolution in natural language processing, making it possible for machines to understand and communicate with humans more efficiently. 
At Policy-Insider.ai, we are proud to integrate AI models into our policy alert platform to deliver better insights and analysis to our users.  
Unlike other alert platforms that send out text snippets from new policy documents, our AI-powered system now analyses what the most relevant documents say specifically on the keyword of your alert.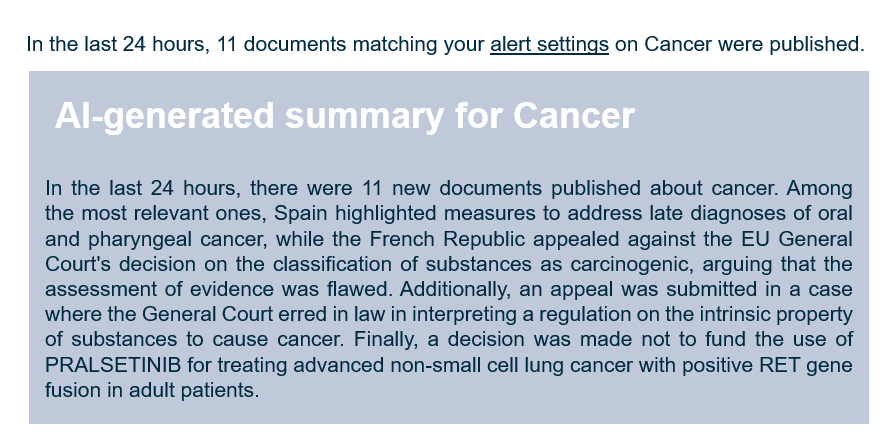 AI-generated executive summaries
All your alerts will now start with an executive summary on the five most important documents published in the last 24 hours matching your keywords and filters.

AI-generated document summaries
The most relevant documents will now be summarized around the content relevant to your keyword settings. 
This approach enables us to provide you with more comprehensive and relevant information, helping you to stay up-to-date with the latest policy developments. Thank you for your continued support and interest in our platform. We look forward to bringing you more updates in the near future.